Aurora city manager selects new fire chief pending city council confirmation​
Alec Oughton of Virginia is set to lead Aurora Fire Rescue​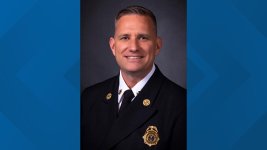 A new fire chief has been chosen in Aurora by the city manager, pending confirmation by city council.
www.denverpost.com
Alec Oughton​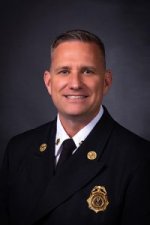 Fire Chief Alec Oughton began his fire and EMS service in the early 90's as a volunteer with the Virginia Tech Rescue Squad and the Manassas Park Volunteer Fire Department, before taking a staff position with Spotsylvania County Fire, Rescue and Emergency Management in 1996. Chief Oughton joined the Henrico County (VA) Division of Fire in 1999 and has served as a firefighter/paramedic, company officer, station captain, EMS supervisor, field battalion chief, battalion chief of special operations and EMS, and most recently as its Deputy Chief of Operations.
In his current role as fire chief, Chief Oughton oversees an agency responsible for fire prevention and suppression, emergency medical services (EMS), technical rescue, hazardous materials mitigation, and disaster preparedness in Henrico. The Division of Fire has an approved budget of $72 million, a staff of 625 employees, and responds to approximately 50,000 calls for service each year out of 21 fire stations, with two additional stations planned along Staples Mill and East Nine Mile roads. Henrico holds a Class 1 rating from the Insurance Services Office (ISO), which is based on a comprehensive review of the county's fire response, including its water distribution infrastructure, fire department capabilities, and training. The Division is also accredited by the Center for Public Safety Excellence (CPSE).
Chief Oughton holds associate degrees in fire science and emergency medical services from J. Sargeant Reynolds Community College, a bachelor's degree in interdisciplinary studies, and a Master of Public Administration degree – both from Liberty University. He is a graduate of the National Fire Academy's Executive Fire Officer (EFO) Program and has been awarded the Chief Fire Officer (CFO) designation by the CPSE. Chief Oughton currently serves as a vice president at large for the Virginia Fire Chiefs Association (VFCA) and as an active member of the Central Virginia Fire Chiefs Association.
Alec Oughton Fire Chief Alec Oughton began his fire
henrico.us