Many cities in the US were protected by emergency salvage companies financed by insurance underwriters, primarily from the mid-1800s through the later 1900s.  These companies were organized to cut fire losses.  Most cities had volunteer fire departments and the fire insurance companies began to realize the growing inadequacies of the volunteers as cities grew.  These salvage companies, or fire patrols, were usually composed of former or active volunteer firefighters.  They preceded the career metropolitan fire departments and usually were highly regarded, professional organizations.  They were chartered and given emergency status by state governments. 
When professional departments were organized in the later 1800s, the fire patrols or salvage companies developed rapport with the department and worked side-by-side at fires.  They became less popular in the years following World War II and were discontinued.  Fire salvage work became the sole responsibility of city fire departments.  The NYFP was the last remaining fire insurance organization.  The NYFP was disbanded in 2006.  Fire patrol organizations performed dangerous work and sustained many LODDs and injuries.  Fire patrol members were also welcomed into the IAFF.  Their trademark was their traditional red fire helmets.   
There were also several fire-police and fire salvage companies and departments in smaller cities which followed the fire underwriters model. 
List of 22 US cities who were members of fire insurance patrol association approx. 1912: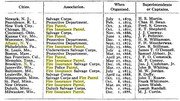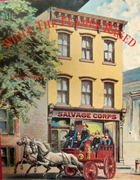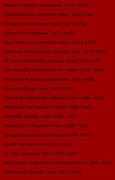 Fire insurance organizations also operated in major cities in other countries.