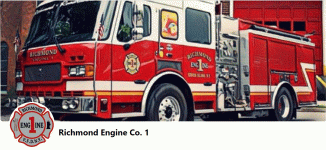 Richmond Engine Company #1 is a volunteer fire department located in Staten Island, New York City. It is one of the oldest and most respected volunteer fire departments in Staten Island, and it has a rich history dating back to the late 1800s. The department was formed by a group of local residents in 1903 who recognized the need for fire protection in their community. The volunteers of the department were responsible for purchasing their own equipment, and they were trained in firefighting techniques by the New York City Fire Department.
Throughout its history, Richmond Engine Company #1 has played an important role in protecting the lives and property of the residents of Staten Island. The department has responded to thousands of emergencies, from small fires to large-scale disasters. The department has evolved over the years, and now it is equipped with modern firefighting equipment and technology, and its members are trained to the highest standards.
Richmond Engine Company #1 is an integral part of the Staten Island community, and it continues to provide vital services to the residents of Richmondtown . The department is staffed by dedicated volunteers who are committed to protecting their community from the threat of fire and other emergencies. They also participate in community events, and they are active in promoting fire safety education.
Richmond Engine Company #1 has a long and proud history of serving the Staten Island community and protecting its residents from the threat of fire. Despite the many challenges it has faced over the years, it has always risen to the occasion and demonstrated its commitment to public service.
Staten Island, NY 10306 Engine Company
vfanyc.org
Richmond Engine Co. 1 is volunteer fire department located in the Richmondtown neighborhood of Staten Island, New York City, New York that works in cooperation with the New York City Fire Department.
Operations
Richmond Engine is one of two Staten Island volunteer fire companies, the other being Oceanic H&L Company No. 1 founded in 1881.
Richmond Engine is dispatched by the Staten Island Communications Office of the Fire Department of New York (FDNY) and operates on the FDNY Staten Island frequency.
Typically, the department responds in addition to the initial assignment dispatched by the FDNY. The company is fully trained and operational with the apparatus and equipment they have. Therefore, when they arrive first or when needed they will implement their operations alongside FDNY as applicable.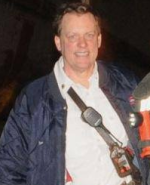 Steve White
Fire Chief



3664 Richmond Rd
Richmondtown, Staten Island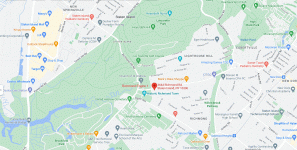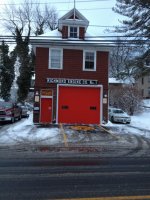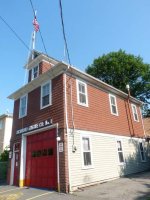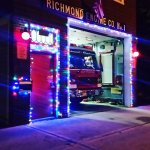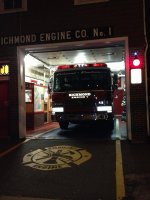 Apparatus
Richmond Engine currently operates one piece of apparatus, Engine 1, a 2005 American LaFrance