Mike posted the video of a Royal Marine using a jetpack to move between ships. Application for military use is in progress. It would be a very expensive and vulnerable way of moving troops on the battlefield.
https://finance.yahoo.com/news/watch-marine-zoom-one-boat-190700454.html
But firefighting use is also in progress. Not very practical currently but technology continues to improve. Dubai is currently using jet packs on their waterways: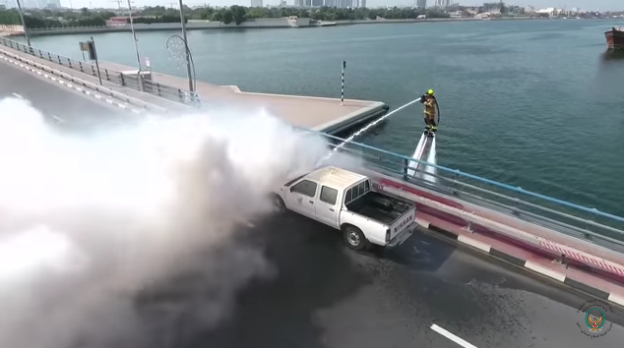 Dubai is known for its great wealth and extravagance. Now this city has not one but two jetpack prototypes in planning to be used by their fire department.

owlconnected.com